In Japan, there are many textiles that have been loved for a long time. Fabrics designed with various colors and motifs are used not only for stage costumes but also for clothing.
Here are some of the materials used.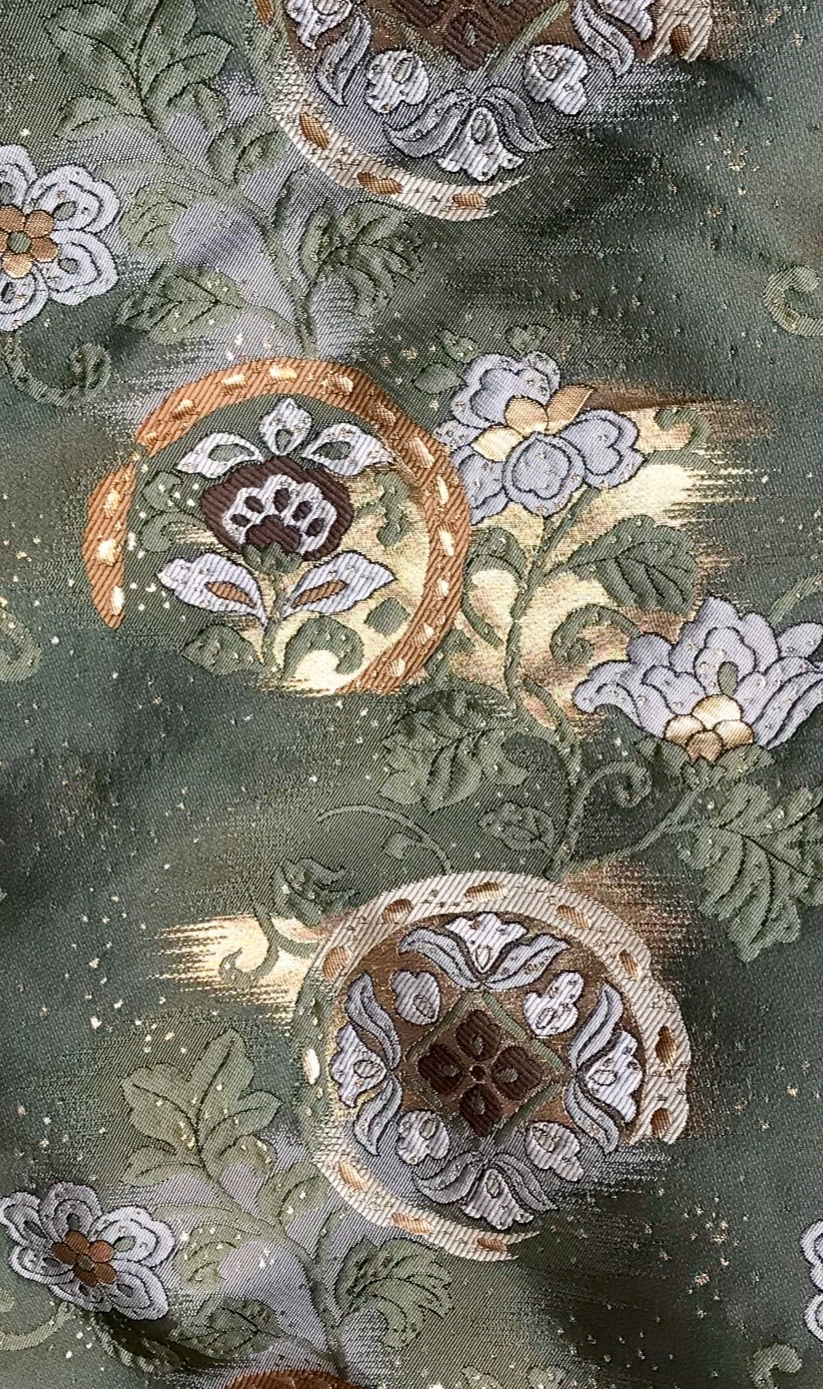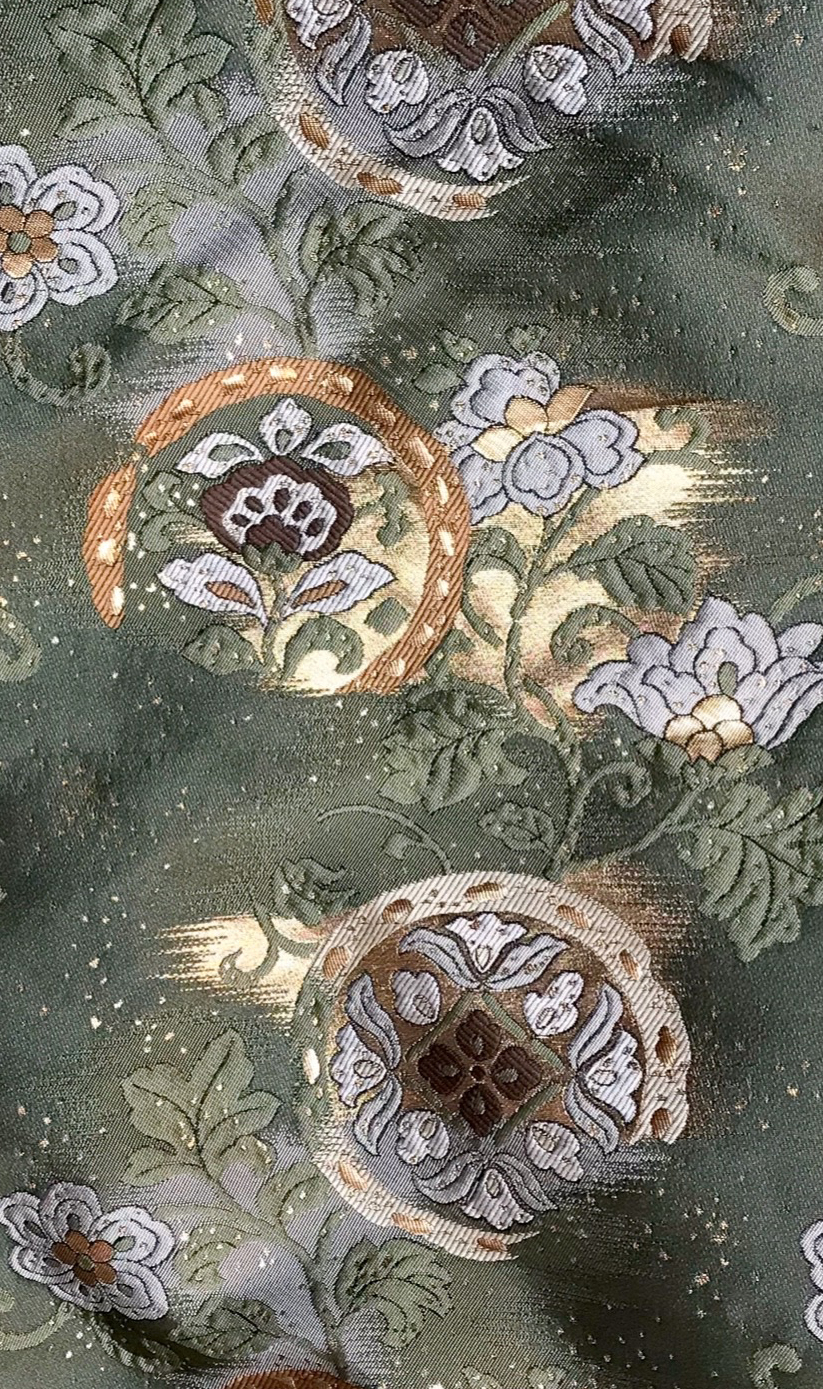 KINRAN-gold orchid fabric-
"Kinran" refers to a fabric that has a gold thread wrapped in gold leaf or a fabric that has a pattern that is woven with thinly cut gold leaf.
Among the woven fabrics, the luxurious pattern that shines in golden color is one of the best woven fabrics among many fabrics.
Tango Chirimen -Polyester-
Strongly twisted weft threads are woven alternately with clockwise and counterclockwise twisted threads. For this reason, when scouring, a force is generated that tries to untwist the twisted threads, causing the cloth to shrink and wrinkles to appear on the surface of the fabric.
Compared to natural fibers, it dries easily, does not easily discolor, and is not eaten by moths.
It has excellent drape and a beautiful silhouette.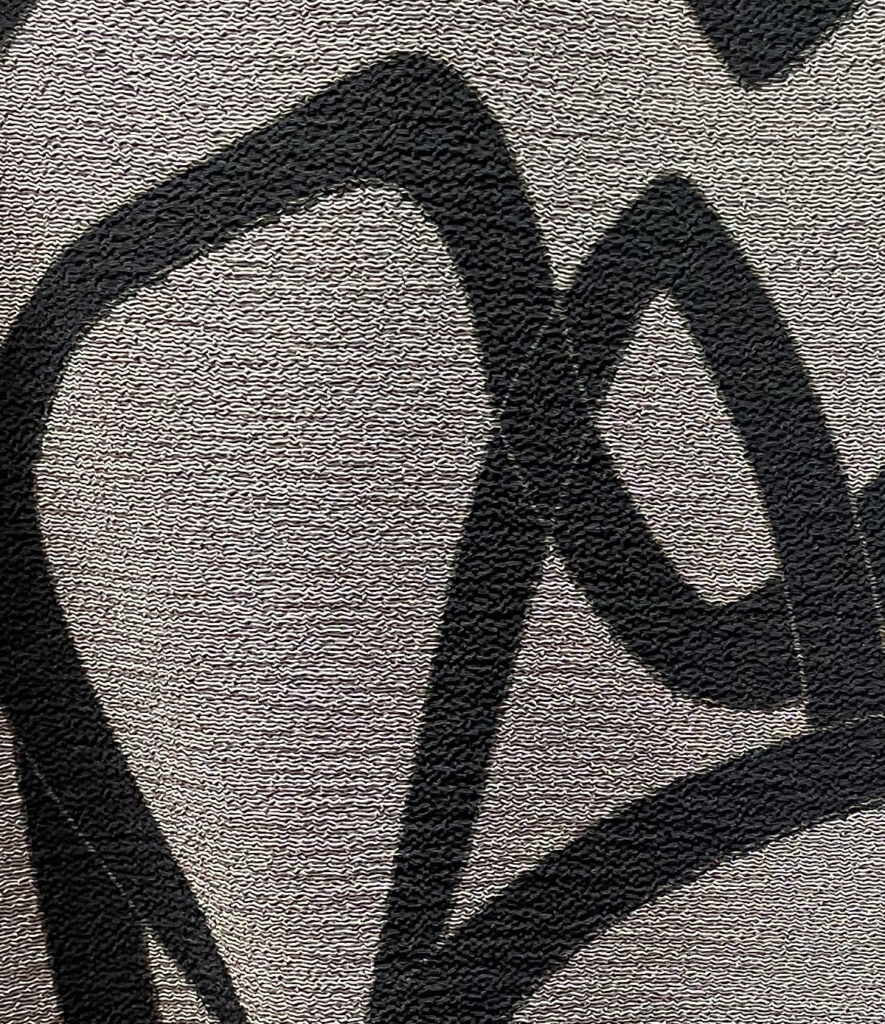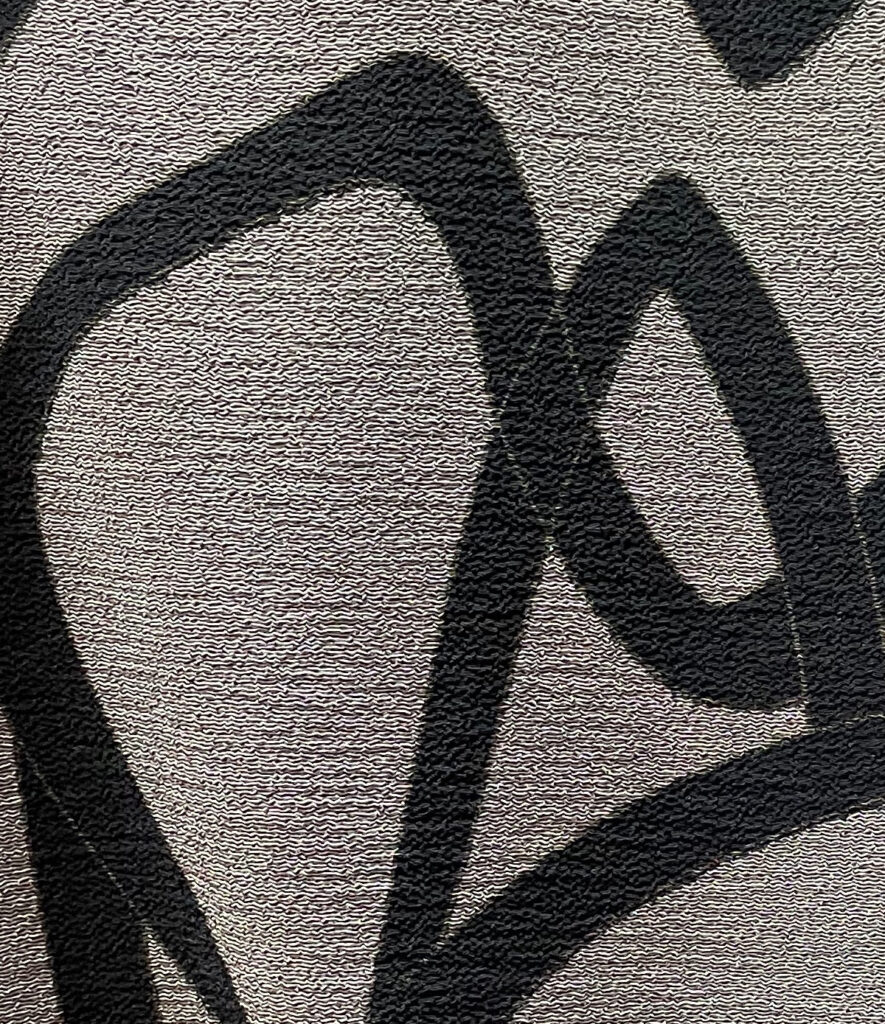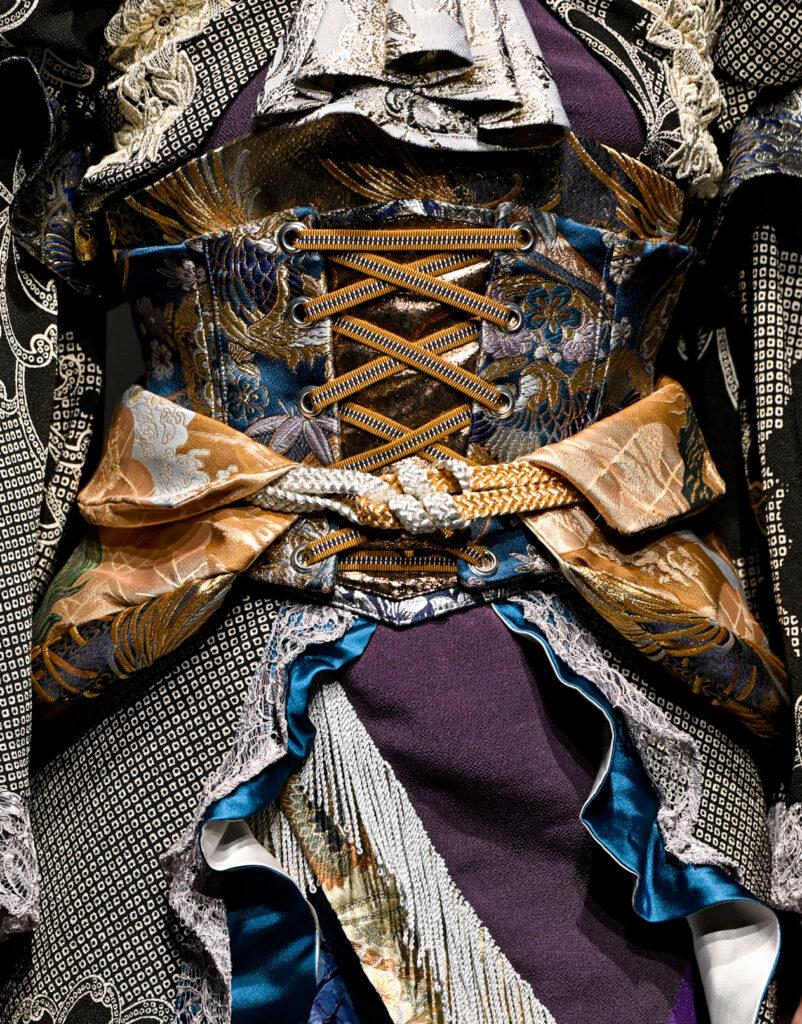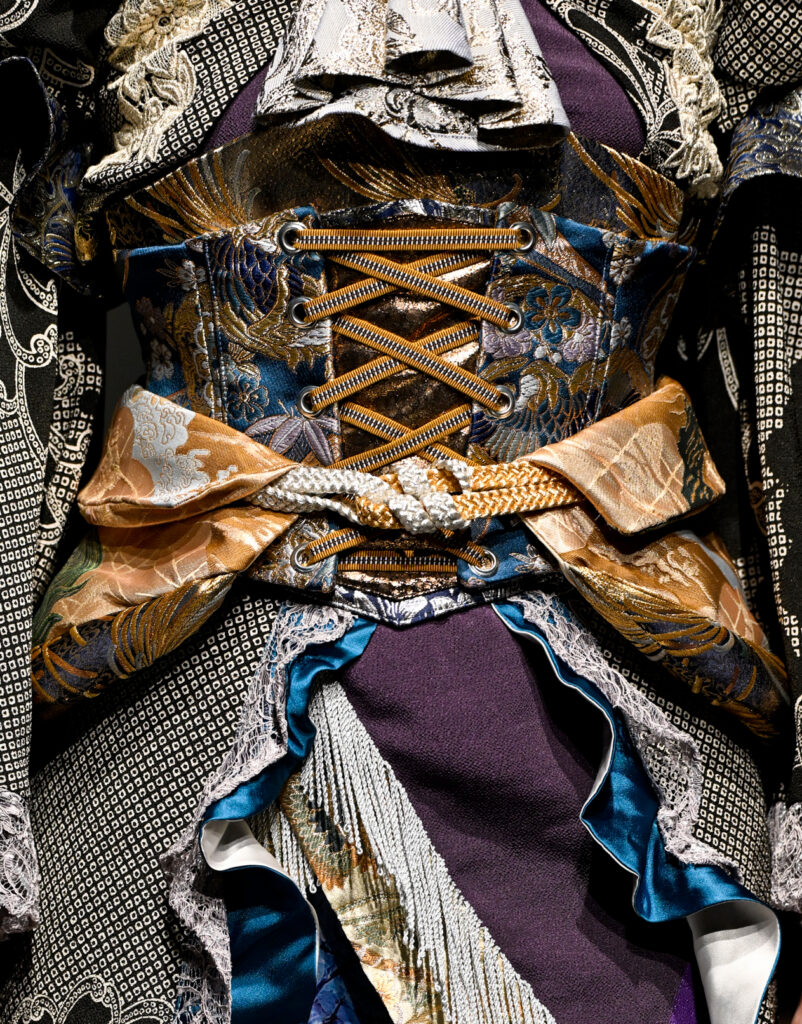 Sanada-himo -Traditional string-
"Sanada-himo" is a traditional Japanese cord or tie primarily used in the realm of kimono and traditional clothing. It is named after the famous samurai Sanada Yukimura and is known for its decorative and functional role in securing and adjusting garments. This cord's versatility allows for creative knotting techniques, enhancing the aesthetic appeal of traditional attire. Sanada-himo is often used during special occasions and festivals, adding a unique touch to traditional Japanese fashion.